Our Restaurants and Bars...
Meals and drinks can be served at the suites, at the beach or at the swimming pool. Until further notice the below mentioned restaurants and bars will not open unless by special request. This has been brought about due to the current recession in tourism.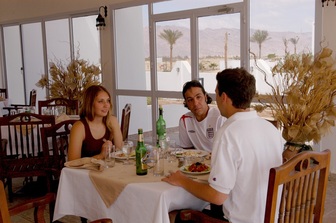 La Brasserie...

Open from 7 a.m. to 10 a.m. for breakfast and again from 7 p.m. to 9 p.m. for dinner, offers table service with a set four-course dinner menu in the evenings.



---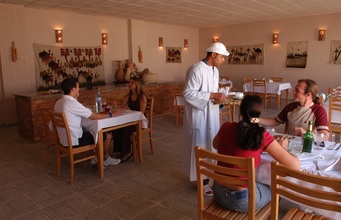 Swiss Sinai Restaurant...

Is usually open during the day-time for snacks and light meals, and is also the ideal dining room for groups or even as a meeting room.


---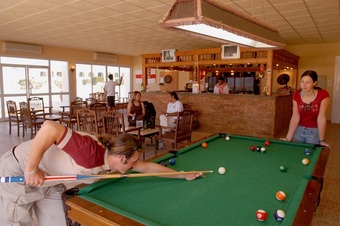 Friends' Pub...

Is our little bar open in the evenings and where drinks, snacks and light meals can be enjoyed over a game of pool, darts, or whilst watching the television or reading one of the many books in our house library
---
The Beach and the Pool...

At the swimming pool and at the beach we serve meals and drinks from 11 a.m. to sunset - and sometimes even at breakfast or in the evenings.

On occasions, we also stage small events such as the Bedouin Breadmaking at the beach.